Universal Hand Fellowship Application
University of California, Irvine, School of Medicine
Department of Orthopaedic Surgery
Hand and Upper Extremity Fellowship
Overview
The UCI School of Medicine, Department of Orthopaedic Surgery, Hand and Upper Extremity Fellowship is a combined program with the Departments of Plastic Surgery providing a comprehensive training in Hand and Upper Extremity Surgery from shoulder to fingertips, in children and adults, including microvascular surgery. Since UCI is the only Level 1 Trauma Center in Orange County, Fellows receive extensive exposure to all aspects of upper extremity trauma. The Hand Service manages all fractures of the hand and wrist including distal radius fractures and provides exposure to fractures of the forearm, elbow, humerus and clavicle. The Hand Service also works with the Orthopaedic Trauma Service to manage soft tissue reconstruction of traumatic injuries of the upper and lower extremity including free tissue transfer. As a result, Fellows become adept at bone and joint trauma, soft tissue coverage and microsurgery of the upper extremity including replantation. The UC Irvine Hand Service also participates in the treatment and reconstruction of patients from the in house Burn Unit and Orthopaedic Oncology service. The UC Irvine experience is augmented with a busy elective practice that encompasses all aspects of upper extremity surgery including arthroscopy and wide awake surgery.
There is also a robust exposure to pediatric hand and brachial plexus surgery at CHOC (Children's Hospital of Orange County) and adult reconstruction on the productive service at the Long Beach Veterans Hospital. These experiences include exposure to hand, wrist, elbow and shoulder pathology including adult and pediatric brachial plexus surgery, and arthroscopy of the wrist, elbow shoulder and small joints.
Faculty and Staff
Program Administration
Chair
Fellowship Program Director
Fellowship Coordinator
Department Administrator
Core Faculty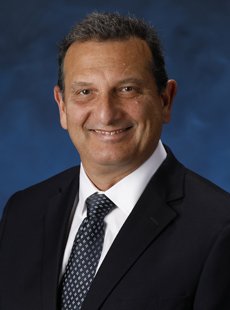 Dr. Gregory Rafijah received his undergraduate degree from the University of California, Irvine and medical doctorate degree from University of Health Sciences / The Chicago Medical School. He then completed training in Orthopaedic Surgery at Harbor UCLA Medical Center in Torrance California and then completed the Hand and Microvascular Surgery Fellowship at the University of Washington, Seattle, WA. Dr. Rafijah is the Program Director for the UCI School of Medicine, Department of Orthopaedic Surgery, Hand and Upper Extremity Fellowship.
Dr. Rafijah's clinical interests include all aspects of hand, wrist and elbow surgery including trauma, arthritis, wrist arthroscopy, peripheral nerve surgery and microvascular surgery. He has established UCI Health practices throughout Orange County, CA – Costa Mesa and Orange, CA.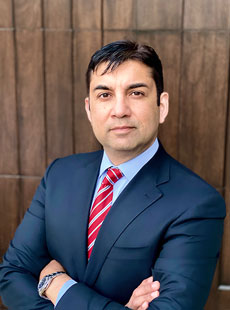 Dr. Ranjan Gupta received his undergraduate degree from Rensselaer Polytechnic Institute, and his medical doctorate degree from Albany Medical College through the Accelerated Six Year Biomedical Program. He completed a general surgery internship, residency in Orthopaedic Surgery, and an NIH Post-Doctoral Research Fellowship at the University of Pennsylvania. Subsequently, Dr. Gupta completed fellowship training in hand surgery/microsurgery at the University of California, Los Angeles, followed by an AO Fellowship in hand surgery/traumatology/shoulder at the University of Berne in Switzerland. He served in the role of Department of Orthopaedic Surgery Chairman, for UCI School of Medicine, from 2006 to the end of 2015.
Dr. Gupta is the Principal Investigator for the UCI Peripheral Nerve Research Lab that has been funded with extramural grants from numerous foundations (OREF, ASSH, OTA, Aircast) and the National Institute of Health since 2000.  His lab is focused on understanding nerve regeneration and Schwann cell control of neural injury. He is also actively involved with shoulder biomechanics research as a Co-Investigator for Dr. Thay Lee at his Orthopaedic Biomechanics Lab.
Dr. Gupta is internationally recognized as a leader in understanding and treating peripheral nerve and brachial plexus injuries. He has a robust surgical practice at the UCI Health Medical Center in Orange and the Long Beach Veterans Hospital.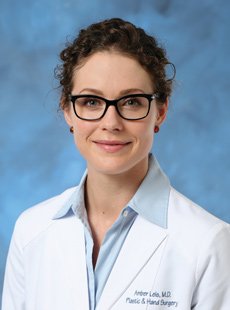 Dr. Amber Leis is an Associate Professor, UCI School of Medicine, Department of Plastic Surgery, where she also serves as Program Director for the Plastic Surgery Resident Training Program. Dr. Leis earned a Bachelor's Degree in Microbiology from Oregon State University Honors College, where she graduated Summa Cum Laude. She obtained her medical degree at Johns Hopkins University School of Medicine, where she was honored for her commitment to education with the Nathans Distinguished Service for Mentorship and Teaching. She went on to complete a six year residency in plastic surgery at Loma Linda University, and an additional fellowship of one year in Orthopaedic Hand Surgery at the University of Southern California, Keck School of Medicine. At Keck, she worked with leaders in the field of microsurgical reconstruction of complex congenital and traumatic injuries of the upper extremity. 
Dr Leis is also affiliated with Children's Hospital of Orange County (CHOC) where she specializes in congenital hand surgery and pediatric brachial plexus injuries.  Dr. Leis provides adult reconstructive care for US Veterans at Veterans Affairs Hospital, Long Beach, California and throughout UCI Health clinical practices in Orange County, CA – Costa Mesa, Orange and Tustin.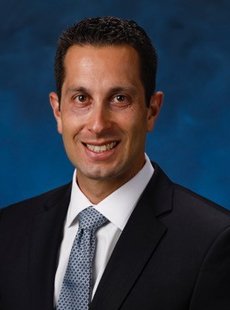 Dr. Jesse Kaplan is an Assistant Professor in the UCI School of Medicine, Department of Orthopaedic Surgery. He attended the University of Southern California for his undergraduate studies. Dr. Kaplan is a UCI Alumni, attending medical school at UCI School of Medicine and UCI Paul Merage School of Business, obtaining a dual MD/MBA degree. He completed his residency in Orthopaedic Surgery at Los Angeles County/ University of Southern California Medical Center. He obtained his Hand and Upper Extremity fellowship training at the University of Pittsburgh Medical Center with Dr. Mark Baratz.
Dr. Kaplan specializes in complete upper extremity care including hand, elbow and shoulder surgery. He has specific interests in arthroscopic hand and wrist surgery, wide awake procedures, early active motion care and ultrasound. Dr. Kaplan has clinical practices throughout UCI Health in Orange County, CA – Costa Mesa, Orange and Tustin.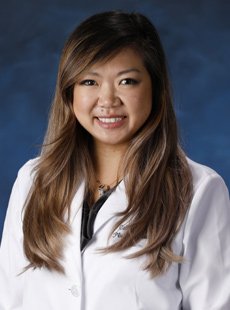 Dr. Tang is an Assistant Professor in UCI School of Medicine, Department of Plastic Surgery, where she serves as Medical Student Clerkship Director. Dr. Tang earned her Bachelor's Degree in Neurobiology at University of Washington, Seattle, WA. She attended Case Western Reserve University, School of Medicine where she obtained her medical degree and a Master's degree in Applied Anatomy. She went on to complete a full General Surgery residency at UC San Francisco before continuing on to UCLA to pursue a second residency in Plastic and Reconstructive Surgery. Following, she completed the prestigious Hand and Upper Extremity Surgery Fellowship at Johns Hopkins Hospital in Baltimore.
Dr. Tang's interests include all aspects of hand and wrist surgery including peripheral nerve, Dupuytren's, microvascular surgery, endoscopic procedures, arthritis, and trauma. Dr. Tang supports UCI Health throughout Orange County, CA, at locations in Costa Mesa, Orange, Tustin and Yorba Linda. She also has an upcoming affiliation with the Children's Hospital of Orange County, where she will be taking care of congenital and pediatric hand surgery, as well as implementing the transgender surgery program.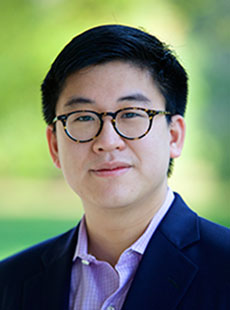 Dr. Eric Wang received his undergraduate degree in Molecular and Cell Biology from Cornell University and his medical degree from the SUNY Stony Brook University School of Medicine. He then completed a 7 year combined program in general surgery and plastic surgery at the University of California, San Francisco. Following completion of plastic surgery residency, he completed an Orthopaedic Hand and Upper Extremity fellowship at the Baylor College of Medicine, based in Houston, Texas at the Texas Medical Center. He trained under and was mentored by leaders of hand surgery and microsurgery from both Plastic Surgery and Orthopaedic Surgery disciplines.
At UC Irvine, he specializes in all disciplines of upper extremity, nerve surgery, and reconstructive microsurgery. In addition to seeing patients in Orange and Costa Mesa, he is Chief of the Plastic Surgery Section at the Long Beach VA Medical Center. He has special interest in complex wrist surgery, reconstructive nerve and neuroma surgery, and tracking patient-reported outcomes following hand and upper extremity surgery.
Fellowship Rotations
Hand Fellows complete two 3-month rotations on the Orthopaedic Hand Service and the Plastic Surgery Hand service. On the Orthopaedic Hand Service, the Fellows are primarily at UC Irvine Medical Center working with Dr. Rafijah, Dr. Gupta and Dr. Kaplan. The focus of this rotation includes elective adult reconstruction, traumatic injuries of the upper extremity, soft tissue reconstruction of the upper and lower extremities following traumatic injuries, osteomyelitis and sarcoma reconstruction and arthroscopy of the wrist, elbow and shoulder. Fellows have the opportunity to experience the full breadth of shoulder surgery with Dr. Gupta including adult brachial plexus and nerve transfer surgery.
On the Plastic Surgery Hand Rotation, Fellows work with Dr Leis and Dr. Tang at UC Irvine. This experience encompasses common elective surgery and traumatic reconstruction of both the upper and lower extremity. Fellows on this rotation also spend time at the Long Beach VA Hospital where they work with Dr Gupta and Dr. Mark Halikis in addition to Dr. Leis focusing on adult reconstruction, advanced arthritis, wrist reconstruction and nerve compression. Also, while on the Plastics Hand rotation, Fellows work with Dr. Leis and Dr. Halikis at the Children's Hospital of Orange County, with full exposure to all aspects of pediatric hand surgery including congenital, traumatic and pediatric brachial plexus injuries. The brachial plexus clinic at CHOC offers a high-volume exposure to the full breadth of treatment including early microsurgery, as well as shoulder tendon transfer and bony reconstruction. Dr. Leis performs microsurgical reconstruction for toe transfer, functional muscle and soft tissue reconstruction here as well.
Hospital Rotations
UC Irvine Medical Center
The bulk of the Fellowship experience takes place in this busy hospital and includes training and research laboratories and outpatient clinics. In addition to the Level 1 Trauma Center, UCI Medical Center also contains the Regional Burn Center and a busy Orthopaedic Oncology practice that provides many surgical opportunities for the Fellow. The Fellows cover these entities on call, shared throughout the year. The outpatient clinics are very busy and provide many clinic and surgical encounters covering the breadth of hand and upper extremity pathology.
Veterans Affairs Hospital, Long Beach
The Long Beach Veterans Affairs (LBVA) Healthcare System is one of the largest veterans' hospitals in the Country with 1,034 licensed beds. The patient population reflects the age and pathology of our U.S. Veterans. The affiliate site provides broad clinical exposure to many common hand conditions including arthritis, wrist deformities, Dupuytren's disease, nerve compression, and tendon conditions. The Fellow will have the opportunity for both surgical and non-surgical management of the hand concerns of our Veterans. Thus, the principle clinical goals of this rotation will be to acquire the knowledge in the preoperative evaluation, operative planning, operative skills for each procedure, and post-operative management.
Children's Hospital of Orange County
Children's Hospital of Orange County (CHOC) is the only Children's hospital covering Orange County and is a Level II Trauma Center for pediatric trauma. The hand fellow based on the Plastics Hand Service, will accompany Dr. Leis to the pediatric and congenital hand clinic as well as operating at CHOC on congenital hand anomalies and post-traumatic reconstruction of pediatric hands.  Fellows also work with Dr. Tang on this rotation.
The faculty at CHOC Department of Orthopaedic and Plastic Surgery provides appropriate supervision of fellows in patient care activities and maintain a learning environment conducive to educating the hand surgery fellows in the ACGME milestone and competency areas. The faculty must evaluate resident performance in a timely manner during each rotation or similar educational assignment and document this evaluation at completion of the assignment.
Independent Responsibility
One of the great advantages of the UCI fellowship is that there are excellent opportunities for the Fellow to act as a junior attending hand surgeon and teach hand surgery techniques to orthopaedic surgery residents and plastic surgery residents during both emergency and elective hand surgery. However, this is coupled with a "safety-net" in that the fellows can still feel comfortable by obtaining telephone advice from one of the attending surgeons or if necessary asking the attending surgeon to come in and help.
Hand surgery fellows are given an academic appointment as a Clinical Instructor at the University of California, Irvine and therefore once a month can act as the attending of record for admission and surgical treatment of hand trauma patients.
Educational Program
Weekly Hand Conference on Monday mornings. Typically, a Resident or Fellow will give a 45 minute didactic discussion on a specific topic and this is followed by a lively discussion generated by all of the Attendings. Additional lectures are also provided by the Hand Attending Staff and Visiting Professors.  At the second Monday of the month hand conference, the two hand fellows show all the interesting cases from the previous month and this also acts as an audit of cases performed by the fellows in their attending role. This is probably the most informative conference and the fellows are obligated to take digital photographs of all cases and relevant x-rays. This photographic documentation allows teaching at all levels from the medical student level through the orthopaedic surgery and plastic surgery residents up to the fellows and attending level.
Quarterly Journal Club organized by the hand fellows.
Orthopaedic Surgery Grand Rounds. Thursday mornings from 7:00 to 10:00 AM. Several lectures are given on basic hand surgery topics to the orthopaedic surgery residents and usually each hand surgery fellow will give one or two of these lectures.  Often followed by cadaver lab where opportunities for dissection, arthroscopy, fracture fixation and arthroplasty can be practiced on fresh frozen cadavers.
Hand dissections – a state of the art, fresh cadaver lab is available for teaching purposes and independent study that can be arranged in advance to utilize "down time" to master surgical techniques, upper extremity anatomy and arthroscopy.
Microsurgical laboratory – A complete microvascular surgery training laboratory is available for in vivo study and skill acquisition with live rats. We usually arrange for an orthopaedic trained hand fellow to spend one week in the microsurgery lab during the first month of their fellowship in August to hone their microsurgical skills. However, we would also prefer any incoming orthopaedic-trained fellow to have completed a one week basic microsurgery course at their home institution prior to starting the fellowship. Similarly, for any plastic surgery-trained fellow, we would expect them to have completed a basic AO internal fixation course prior to beginning the fellowship.  The Microvascular Surgery Course is a formal one week training lab provided annually for Hand Fellows and interested Residents in Plastic and Orthopaedic Surgery.  The lab is also available throughout the year for additional practice and instruction as desired.
Research Opportunities
Fresh cadaver Anatomy Laboratory
Microsurgery Laboratory
Peripheral Nerve and Molecular Biology of Nerve Regeneration laboratories. These two laboratories housed in the Gillespie Neuroscience Research Facility at UC Irvine are directed by Dr. Gupta who has two NIH RO1 grants. The hand fellows can become involved in basic science projects in these labs during the year.
Opportunities for clinical research with Core Faculty.
Each hand surgery fellow is expected to complete a research project, which is usually presented at the annual UCI Orthopaedic Residents Day in June, but ultimately should be presented at a national meeting and published. Opportunities for publication of review articles and book chapters are frequently available. Fellows have usually become involved in clinical projects, but there are superb opportunities for basic science projects, either in the biomechanics laboratory or in peripheral nerve research.
Application Process
We accept the Universal Hand Surgery Fellowship application. Complete and return the application and waiver form, along with the list of documents listed below Please arrange to have three letters of recommendation forwarded, one from the chief of your residency training program and one from the hand surgeon who knows you best.
Below is a list of additional documents that need to be sent in along with your application:
USMLE Scores Steps I, II & III
Medical School Transcripts
Photograph
CV/Resume
Personal Statement
Current CPR, ACLS or BLS certificate (Proof required if you are granted an interview)
Three current letters of recommendation Additional letters are acceptable.
Dean's Letter
Copy of any published articles
UCI participates in the NRMP Hand Fellowship Specialty Match and you should contact the NRMP for an applicant agreement for the Hand Surgery Specialty Match. Applicants should have completed a residency in orthopaedic surgery, plastic and reconstructive surgery or general surgery. A California license is a requisite for the incoming fellow.
Please submit your application and letters of recommendation to the Department of Orthopaedic Surgery Office at the location listed below for consideration of an interview.
Interview Dates
Interviews are held annually beginning in January to the end of February. The website will be updated with official interview dates when identified.
Contact Information
Attn: Maria Lampino Guerrero
Department of Orthopaedic Surgery
101 The City Drive
Pavilion 3, 2nd Floor
Orange, CA 92868
Tel: (714) 456-5547
Fax: (714) 456-7547
Email: [javascript protected email address]
Non-Discrimination Statement
The University of California, in accordance with applicable Federal and State law and University policy, does not discriminate on the basis of race, color, national origin, religion, sex, gender identity, pregnancy*, disability, age, medical condition (cancer-related), ancestry, marital status, citizenship, sexual orientation, or status as a Vietnam-era veteran or special disabled veteran. The University also prohibits sexual harassment. This nondiscrimination policy covers admission, access, and treatment in University programs and activities.
*Pregnancy includes pregnancy, childbirth, and medical conditions related to pregnancy or childbirth.
How diversity is achieved in trainee recruitment, selection, and retention:
We strive to have representation, which reflects our diverse community, with different race, ethnicity, gender, sexual orientation, language, veteran status, disability, and socio-economic identities in the general workforce, as well as in leadership roles. We are committed to equity in the recruitment and retention of residents, fellows, faculty and senior administrative staff.
Residents & Fellows Scholar Academy:
This program is designed for residents and fellows interested in a career in academic medicine and serving under-represented groups. The program will include an annual Diversity Recruitment Day for residents, stipends to help residents and fellows complete meaningful pilot projects and report results, formal evaluations and advocacy from UCI faculty to support participant success in Academic Affairs and individual departments of the UCI School of Medicine.
How diversity in achieved in other individuals participating in the program (e.g. faculty, administrative personnel, etc.):
Our Hand program is genuinely committed to developing and maintaining a diverse faculty and staff. Diversity in gender, ethnicity, and background are a component of decision making for each hire because we recognize that diversity in faculty will help promote diversity in our residents. The Department has access to the Equity Advisors who are senior faculty members, participating in faculty recruitment by approving search strategies and raising awareness of best practices. Once hired, we work to retain our faculty by promoting his/her individual growth and strengths. A faculty mentor is assigned to the new hire for support, career development and retention purposes. The PEC subcommittee with both faculty and Fellow representatives have the following responsibilities:
Gather relevant metrics to measure performance in promoting diversity and inclusion in the workforce and leadership roles, which should be presented to the Program Evaluation Committee.
Implement plans to effectively promote workforce and leadership diversity.
Answer questions on the Annual Program Evaluation about workforce diversity.