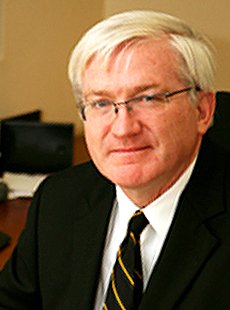 Clinical Specialty
Dr. Tynan specializes in skeletal trauma, non-unions, mal-unions, and periprosthetic fractures.
Clinical Interests
Dr. Tynan has a special interest in the physiologic effects of residual bone deformity and joint injury. He is currently researching the effects of marginal impaction in acetabular fractures.
Research Interests
Dr. Tynan has a special interest in the treatment of orthopaedic disorders of the growing skeleton. Within this field his more specialized interests lie in the contributions of orthopaedic surgery to the long-term management of the myelodysplastic, brain injuries and neuromuscular disorder patients. He is currently working on a research project correlating muscle stretch with p02 at the orthopaedic research lab and is preparing a paper on femoral fractures in children treated with external fixators.
Background
Dr. Tynan received his medical degree from Trinity College, Dublin. Dr. Tynan completed orthopaedic training at the University of Liverpool. Dr. Tynan has completed fellowships at Rancho Los Amigos Medical Center and UCI Medical Center in pediatric orthopaedics and rehabilitation. At Case Western Reserve University, University Hospital in general pediatric orthopaedics and trauma and at Washington University in St. Louis Barnes Jewish Hospital in adult orthopaedic trauma.
Dr. Tynan is a U.S. army veteran and has been deployed to Heidelberg, Germany, Tripler Army Medical Center, Hawaii, William Beaumont Army Medical Center, Texas and Evans Army Medical Center, Colorado.
Trinity College, Dublin, Ireland
General Surgery, Royal College of Surgeons
Rancho Los Amigos Medical Center, Downey and UCI Medical Center
Case Western Reserve University
University Hospital of Cleveland
Washington University St. Louis, Barnes Jewish Hospital