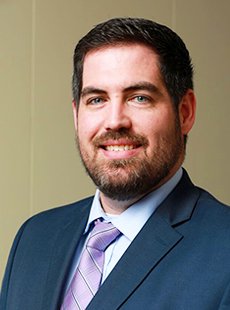 Clinical Interests
Dr. Stitzlein is a fellowship-trained orthopaedic oncologist who specializes in the treatment of both adult and pediatric benign and malignant bone & soft tissue tumors, including pelvic and extremity sarcomas and metastatic bone disease. He has specialized training in limb salvage surgery and tumor/endoprosthetic reconstruction. Dr. Stitzlein is the only orthopaedic oncologist in Orange County affiliated with a NCI-Designated Cancer Center. At the Chao Family Comprehensive Cancer Center, Dr. Stitzlein and his colleagues collaborate to provide multidisciplinary treatment of sarcomas and metastatic bone disease. In addition to his oncology practice, Dr. Stitzlein also performs hip and knee replacements.
Research Interests
Dr. Stitzlein has published several research papers and book chapters in his field. His research interests include outcomes following limb salvage surgery in orthopaedic oncology, developing and utilizing custom guides and implants for patients with bone tumors, and he has a keen interest in evaluating and developing methods to improve graduate medical education/residency training.
Conditions Treated
Benign Bone Tumors
Benign Soft Tissue Tumors
Malignant Bone Tumors (eg. Osteosarcoma, Ewing Sarcoma)
Malignant Soft Tissue Tumors (eg. Soft Tissue Sarcoma)
Metastatic Bone Disease
Hip Osteoarthritis
Knee Osteoarthritis
Background
Dr. Stitzlein received his medical degree from the Cleveland Clinic Lerner College of Medicine with special qualifications in biomedical research. He completed his orthopaedic surgery residency at the University of Pennsylvania and his fellowship in musculoskeletal oncology at the University of Texas MD Anderson Cancer Center, which is consistently ranked by US News & World Report as the #1 hospital for cancer care. Dr. Stitzlein currently serves as the Chief of Orthopaedic Oncology in the Department of Orthopaedic Surgery at the University of California, Irvine.
Cleveland Clinic Lerner College of Medicine of Case Western Reserve University School of Medicine with Special Qualifications in Biomedical Research, Cleveland, OH
Hospital of the University of Pennsylvania, Philadelphia, PA
University of Texas MD Anderson Cancer Center, Houston, TX
Jacquelin Perry Award for outstanding research concerning the preservation or restoration of musculoskeletal function, Orthopaedic Rehabilitation Association – 2016
Best Poster, Orthopaedic Surgery Research Day Symposium, University of Pennsylvania – 2016
Academy of Medicine Education Foundation Scholarship,
Academy of Medicine of Cleveland & Northern Ohio – 2011
Physician Investigator Scholarship, Cleveland Clinic Lerner College of Medicine – 2008-2012
Franklin County (Ohio) Farm Bureau Scholarship – 2007 & 2008
Summa Cum Laude, Miami University – 2007
University Honors with Distinction, Miami University – 2007
Departmental Honors, Microbiology and Classical Humanities, Miami University – 2007
Bishop-Elliott Prize in Classical Humanities, Miami University – 2007
Orton K. Stark Microbiology Undergraduate Award, Miami University – 2006
Joseph A. Culler Physics Prize for Excellence in Physics, Miami University - 2006
Board of Trustees Harrison Scholarship, Miami University – 2003-2007
Top Male Scholar-Athlete, Columbus Dispatch, Columbus, Ohio - 2003
American Academy of Orthopaedic Surgeons
Musculoskeletal Tumor Society
Western Orthopaedic Association
American Board of Orthopaedic Surgery (Part I) - 2017