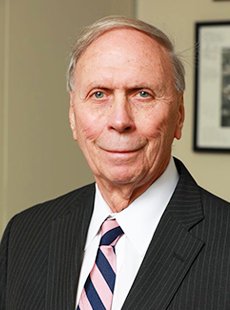 Clinical Interests
Dr. McMaster specializes in the medical and surgical management of afflictions of the hip and knee including Osteoarthritis, Rheumatoid arthritis and post traumatic arthritis.
Research Interests
Dr. McMaster actively engages in research that involves the hip and knee, clinical outcomes of hip and knee arthroplasty and clinical issues associated with joint disease.
Background
Dr. McMaster received his undergraduate degree in Zoology from Yale University and his medical doctorate degree from Case Western Reserve University. He then went onto a General Surgery Internship and Residency at the University of Chicago Hospitals and Clinics. He completed a USPHS fellowship in Surgical Research while at the University of Chicago. He followed that by an Orthopaedic Residency at University of California, Irvine. Dr. McMaster served as Chief of Orthopaedic Surgery at University of California, Irvine Medical Center for 5 years. Dr. McMaster has served the Orange County community from 1974 to 2015 as Senior Partner of Adult & Pediatric Orthopaedic Specialists at Saint Joseph and CHOC hospitals. He is Chief of the Orthopaedic Service and resident Director at the Long Beach VA Medical Center. Dr. McMaster currently serves as Clinical Professor at the University of California, Irvine and is Chief of the Arthroplasty Service. Dr. McMaster served as Captain in the Medical Service of the United States Air Force during the Vietnam era.
Case Western Reserve University School of Medicine 1966
General Surgery University of Chicago
Orthopaedic Surgery University of California, Irvine
University of Chicago Hospitals and Clinics
1975 American Board of Orthopaedic Surgery